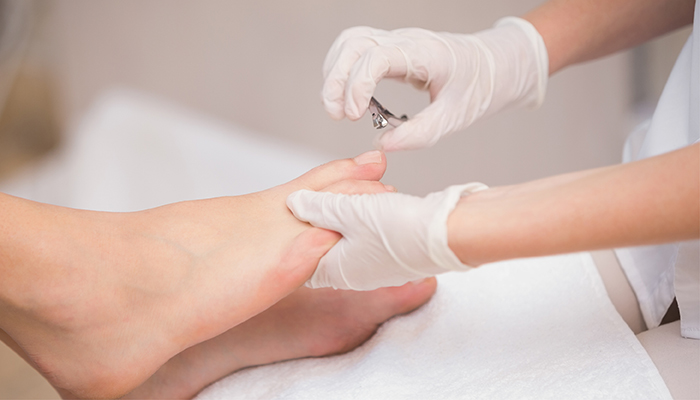 FOOT CARE
Taking care of your feet is essential to your health and happiness. For many, this can be a difficult task.
Nursing foot care is a valuable service that addresses clients not only with problem feet but also clients who have underlying health issues -such as diabetes- that can cause issues with their feet. Having a trained health professional who can assess skin, nail and foot conditions minimizes the risk of further and potential health problems.
Foot Care Services include:
Nail trimming
Reduction of thick and fungal nails
Corn and bunion care
Callus buffing
Ingrown nails
Skin, nail and foot assessments
Education for diabetic foot care, fungal infections and issues
Foot and toenail disorders affect over 80% of our population and are common for seniors. Keeping your feet healthy increases comfort and functionality and can prevent limb-threatening complications. People who can benefit most from our Foot Care Clinic include those with, but not limited to:
Arthritis
Difficulties in caring for your feet
Diabetes
Limited Vision
Strokes
Foot care sessions generally last 30-40 minutes, depending on the issues addressed during the visit. A treatment plan and frequency of visits will be addressed and decided during the first visit based on client issues and concerns.
Tips for Healthy Feet
Cutting your toenails correctly and keeping corns and calluses under control can make a big difference in how the rest of your body feels. Proper foot care and nail trimming help prevent infection and disease. Foot care is especially important for individuals with diabetes or poor circulation